Hari ni merupakan birthday kakak aku si Lina... so aku nak ucapkan untuk dia
aku dah lama tak hantar kad untuk dia... bukan lupa... tapi sebab diapun tak pernah antar kad kat aku... hehehe sorry dear... not use to it anymore!!! anyway I'm still got the feeling and will always have...
LOVE YOU...!!!
so this card specially design for you..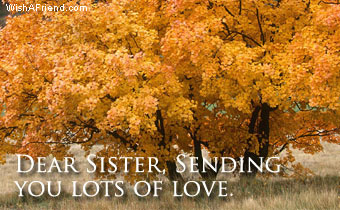 love you always sis,
me
- lila